Yosemite National Park $1000
Yosemite's towering granite walls and Giant Sequoias have been California's biggest draw for centuries. The long day is worth every minute checking out the 'Crown Jewel' of national parks. The tour allows you to explore the Tuolumne Grove of Giant Sequoias, make several picturesque stops along the way to The Valley where you'll have several hours to enjoy however you wish. There's a range of options from chilling next to the Merced River to a strenuous high up to Columbia Rock or Vernal Falls. You may even spot some climbers on El Capitan.
The 13-hour tour departs early in the morning around 7 am. The three and a half hour drive takes us through the Bay Area, across the Central Valley, climbs up the foothills of the Sierra Nevada, finally arriving at the gate by 10:30. The 6 to 7 hours in the park are packed with sightseeing and varying outdoor options. Typically, we pick up a picnic lunch and/or breakfast midway of the drive, however, there are sit down options in the park.
Multi-day options are possible and highly recommended for an additional $800 per day. An extra day or 2 allows you to explore so much more than what most one day visitors get to see. With the added time, you'll go to Glacier Point, hike the high country filled with alpine lakes and peaks as well as Olmstead Point and Hetch Hetchy Reservoir. Varied accommodations available upon request.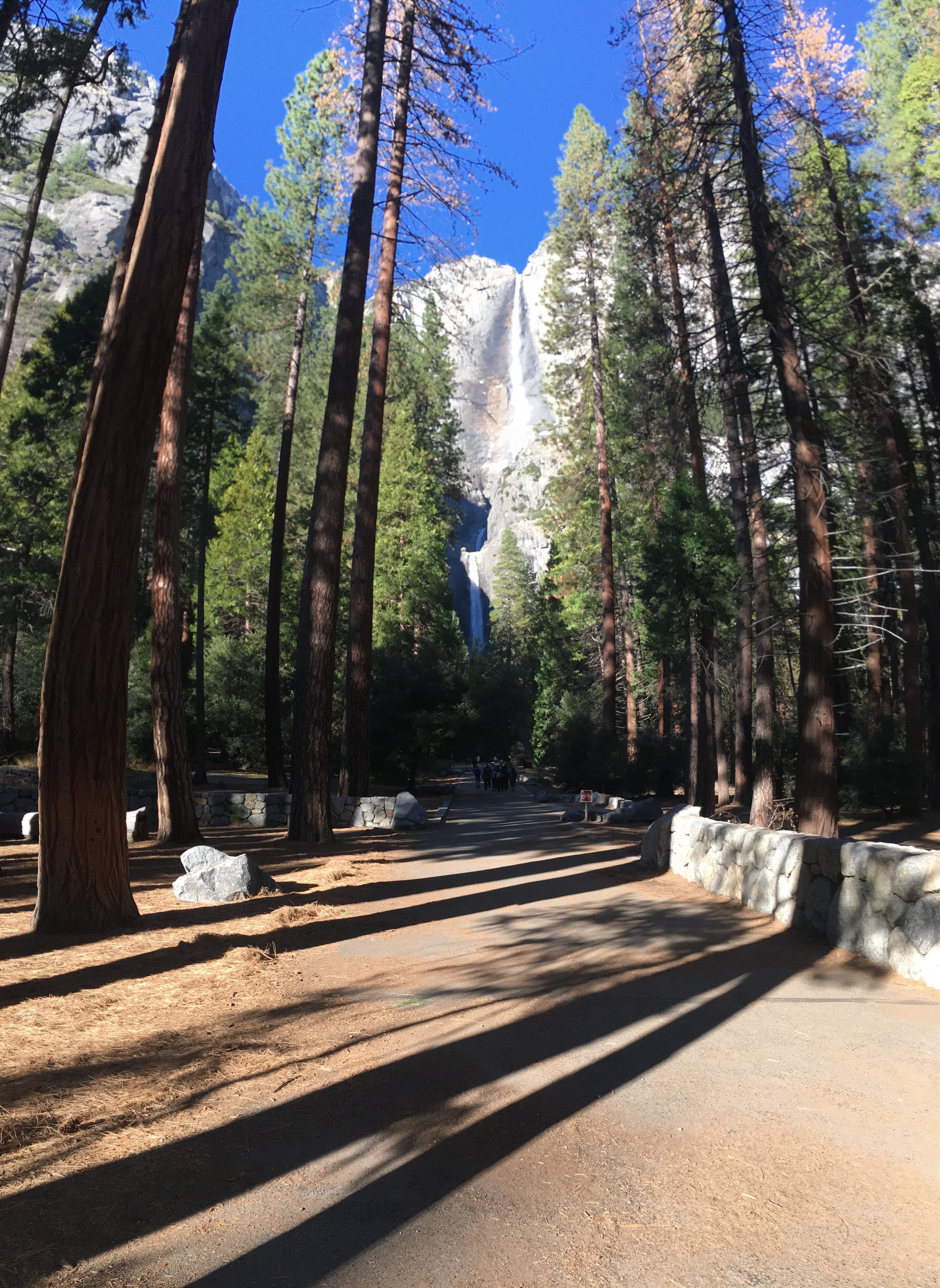 Multi-day tour summary:
Day one plus:

Glacier Point/Mariposa Grove

High Country/Olmstead Pt.

Tuolumne Meadows

Hetch Hetchy reservoir

Lengthy hiking options
One day tour summary:
12-14 hours, 6-7 in park

Giant Sequoias

Tunnel View

Bridal Veil, Vernal, Yosemite Falls

El Capitan, Half Dome

Short hiking options
Our recent holiday included 6 days in San Francisco. There is of course plenty to see and do in and around San Francisco without having to try hard. However as we flew half way round the world it would be a sin not to visit Yosemite Park. So do we do a bus tour, do we hire a car or do we find a local guide?

We chose the guide obviously for a private tour just for the two of us, having never met and with the briefest of communication we booked Eric for a full day Yosemite tour.

We were picked up by Eric in time (early start) in large very comfortable SUV which was more than big enough and would have accommodated 6 easily so for the two of we had loads of room. Although the journey there was 4 hours it soon slipped by with lots of friendly chatter with Eric as well of lots of points of interest and history on the way including a welcome bathroom break and great lunch pickup .

We arrived mid morning to visit the giant sequoias although I would suggest they are more than a mile there Eric ;-)


From there Eric slowly introduced us to the sites and sounds on the way to the majesty of Yosemite valley. With Eric's guidance and patience we managed to see all the major spectacles and spend time on our own to see and experience the sites. Eric found us a lovely spot in the shade right by the river for lunch before visiting the valley waterfall.

It was a great pleasure to have Eric share his obvious and infectious love of Yosemite with his relaxed narration and history while keeping us cool all day while driving us to each location which was especially welcome as the day heated up.

Despite the 4 hour journey there and back and more than enough time spent in the park the day slipped by in no time. It would have been lovely to have spent more time discovering more of the park and I believe Eric can offer extended visits according to your specific requirements.

Thank you very much Eric for a wonderful day from Julie Hammond and Ian McKenzie. I we are ever get back to San Francisco we would definitely take advantage of your other tour options to explore the city and further a field.
-Ian M Caterham, United Kingdom